---
Solid relationships with trusted suppliers and sub-contractors are critical to a general contractor.
We have developed and nurtured many such relationships over the years, of which we are most proud. We are also confident in the high-caliber work and support they consistently provide to us and our clients.

---

A general contractor is responsible for the means and methods to be used in the execution of a project, and for supplying all the material, labor, equipment and services necessary for the construction of your project. You can count on our experience and expertise in all of these areas, and on our track record of success since 1984.
Dependable Solutions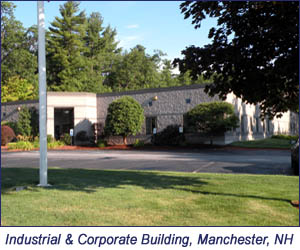 In addition to our strong commitment to integrity and open communication, we understand the importance of organization, efficiency, and on-time/on-budget solutions.
We have developed effective and highly automated management systems to keep all projects on track and moving forward, and an extensive list of satisfied commercial customers can be provided upon request, including:
Citizen's Bank
Optima Health
Massachusetts Electric Company
US Generating