6 Practical Reasons to Rehabilitate Historical Buildings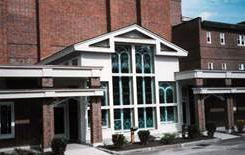 What is historic and worth saving varies in the eye of the beholder.
Simply put, historic means "old and worth the trouble." It applies to a building that is part of a community's tangible past. Rehabilitation is defined as "the process of returning a property to a state of utility, through repair or alteration which makes possible an efficient contemporary use while preserving those portions and features of the property which are significant to its historic, architectural and cultural values."
The National Park Service administers the National Register of Historic Places. The National Register is the official Federal list of districts, sites, buildings, structures and objects significant in American history, architecture, archeology, engineering and culture. National Registered properties have significance to the history of their community, state or the country. Generally, properties eligible for listing in the Register are at least 50 years old. There are more than 90,000 properties listed in the National Register and almost every county in each state in the United States has at least one place listed.
Considering both the cultural and practical value of old buildings and how they often look, we actively pursue projects that are geared toward preserving them for the community's culture and local economy.
Old buildings have intrinsic value. Buildings of a certain era, namely pre-World War II, tend to be built with higher quality materials such as rare hardwoods and wood from old-growth forests that no longer exist.
When you tear down an old building, you never know what's been destroyed. During the renovation of a historic building it is necessary to peel back the layers of prior modifications. In doing this, treasures from the past are revealed often. Revelations can be as simple as a publication of an old local newspaper, but many times include architectural details of the building that had been hidden from sight for years.
Some new businesses prefer old buildings. Surveys show that major chain stores do not find old buildings appealing because of their desire for being in large mall settings. But the smaller independent stores and offices are drawn to the older buildings because they are found in close neighborhoods where the majority of their business is generated.
Old buildings attract people. Is it the warmth of the materials used in constructing the building such as exposed brick, wood and stone that draw people to them? Older buildings are just more interesting with the different levels, the vestiges of other uses, the unusual nooks and crannies. Whether the feeling is patriotic, homey, warm or reassuring, old architecture is appealing.
Old buildings are reminders of an areas culture and complexity. By seeing historic buildings - whether related to something famous or recognizably dramatic - tourists and longtime residents are able to witness the aesthetic and cultural history of an area and how it played into a larger part of history. Every area needs to have old buildings to maintain a sense of permanency and heritage.
Regret goes only one way. The preservation of historic buildings is a one-way street. There is no chance to renovate or to save a historic site once it's gone. We can never be certain what will be valued in the future.
Currently, Brookstone Builders is performing exterior historic renovations on a building at the Portsmouth Naval Shipyard. These renovations include a new slate and copper roof and major repairs and/or replacement of the brick and mortar. Custom made bricks, mortar and wood moldings are being made to maintain the original design integrity of the building, which is in excess of one hundred years old.