Summer Safety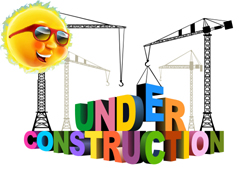 Safety is always stressed as a priority on construction job sites. As the seasons and weather change – so do some of the safety concerns, as summer brings issues like heat exhaustion, dehydration and sunburn.
However, many of the same summer safety concerns construction sites face carry over to anyone enjoying the wonderful weather and outdoor activities of the season.
Don't Get Burned – Use a broad-spectrum sunscreen that screens out both UVA and UVB rays. Sunscreen SPF (sun protection factor) numbers seem to be getting higher all the time. Choose a SPF that is appropriate for your family, but extra-high numbers aren't nearly as important as careful, effective application on all exposed skin, which includes applying 30 minutes prior to sun exposure and reapplying every 2 hours or after 30 minutes in water.
Protect Your Head – Just as construction workers wear hard hats to protect themselves on job sites, there are summer activities that require the same caution. Everyone in the family should wear a helmet when biking. Statistics show that not wearing a helmet greatly increases the risk of sustaining a fatal head injury, or one with long-lasting or lifelong effects. For the same reasons, helmets should be worn for any wheeled or motor-related activity like riding go-karts or ATV's. Kids should also wear helmets when skating and using scooters.
Drink Up and Cool Down – As the temperature heats up, be sure to drink plenty of fluids, like water and sports drinks, to stay hydrated. Also, when working (or playing) outside on hot, humid days, be sure to take frequent breaks in the shade or a cooler location to prevent heat stress and heat stroke.
Bug Off – Few things spoil a fun, outdoor activity faster than pesky (and sometimes dangerous) bugs like bees/wasps, mosquitos and ticks. Bees and wasps seem to be drawn to bright colors and floral prints, so wearing light, solid colors may deter them. Avoiding scented lotions, perfumes and hairsprays can also help keep them away. Insect repellents should be worn to protect from mosquitos and ticks, and the illnesses they carry like Zika, West Nile and Lyme disease. Repellents with DEET are effective, or there are also natural non-toxic repellents that can be made with essential oils like lemon eucalyptus.
Cool by the Pool – Enjoying time in a pool and around water is a summertime ritual, but safety can never be overlooked. It's heartbreaking that more than 800 children drown every year. Teaching kids to swim at an early age can bring some peace of mind, but they should never be allowed to swim alone and should always be supervised by an adult. Inexperienced swimmers should always wear a Coast Guard-approved life jacket or flotation device. It's also best to visit public pools, lakes and beaches that have lifeguards.
Keep Your Eyes Open – In the summer, since people are much more active, it's even more important to be very aware of what's going on around you. When driving, always be on guard for people running, walking or biking, kids out playing and for motorcycles. Traffic may also be heavier at times due to vacations and road trips to tourist destinations. Remember to always keep your eyes on the road and never on your cell phone when driving.
Baby, It's Hot in There – It's devastating to hear news stories about kids dying from being left in a car. On a hot day, within one minute the temperature inside a car can increase by 10 degrees. Multiply that by a few minutes and just imagine how hot it can get. Many people think if they open the windows an inch or so it'll be OK, but it only makes a slight difference. It's just as dangerous to leave pets in a hot car. No matter how fast your errand is, never leave a child or pet in a car on a hot summer day.
Take a Hike – Summer is a great time to explore parks, nature trails and the many mountains and waterfalls the northeast offers. Play it safe by bringing along a first-aid kit, as well as insect repellent, plenty of liquids and proper foot wear and clothing. Also, cell phones with a GPS are recommended and always let someone know where you're hiking and when you expect to return, especially if you're hiking alone.
Leave It to The Professionals – Who doesn't love a great fireworks show in the summer, especially around the 4th of July? Unfortunately, many people want to be more than spectators and light fireworks themselves, which leads to several deaths and thousands of injuries each year. The majority of incidents are from amateurs attempting to use professional-grade, homemade or other illegal fireworks. Small firecrackers, bottle rockets and sparklers may seem harmless, but still cause many injuries when not handled with care. More fires are also reported on July 4th than any other day of the year. On a typical 4th of July, fireworks account for two out of five of all reported fires. The National Safety Council advises everyone to stay away from all consumer fireworks and to only enjoy them at a public display conducted by professionals. Grab a blanket, kick back and let the experts handle the show.
Have a safe – and fun – summer!