Construciton Project Scheduling:
Time Really is Money!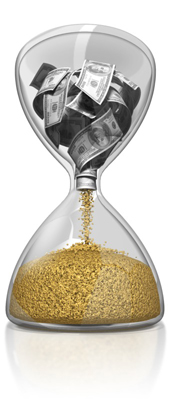 People often say that "time is money" and this holds true during construction projects, for both the Owner and the Contractor. A construction project, whether large or small needs a detailed, written schedule prior the start of the project and then it must be kept current throughout the project to reflect needed schedule changes.
By developing a construction schedule (a plan) in advance of starting a project the owner, the builder, the subcontractors and the material providers will know in advance when every facet of the project is to begin and when it should be completed.
The schedule needs to be modified and reissued to all parities when a change is made.
In addition, an accurate construction schedule enables the owner and contractor to schedule subcontractor work schedules and material delivers so that the right people and the necessary materials arrive when they are needed; this, in turn, will save time, money and frustration for all.
Managing a current schedule is not always easy, but the upshots associated with failure to do so can be costly in multiple ways.
Some contracts include a punitive fine for missed deadlines. In other cases the negative impact on worker morale can result in safety or quality lapses.
Finally, a contractor's brand value can be damaged once they get a reputation for missing timelines and/or mistreating subcontractors in order to complete their projects.
Here's a quick summary of best practices for getting your projects done on time and on budget:
Develop a written schedule prior the start of every project
Keep the plan current
Publish and redistribute the plan all team members involved on the project